Please visit my New York Times Disunion article on Civil War (men's) underwear, the basics on their form and manufacturing, laundering and lice, and soldiers' not always orthodox ways of procurement. 
Following are some extras.
At the Gaines Mill Living History weekend in July, I had the good fortune to stumble into a whole set of men's underwear, top and bottom–and even socks. These are all made of cotton. (Deep gratitude goes to the NPS rangers and the living historians who braved the heat in authentic flesh-frying wool clothes. The interface between the two groups was, for me, a new way of seeing and hearing history.)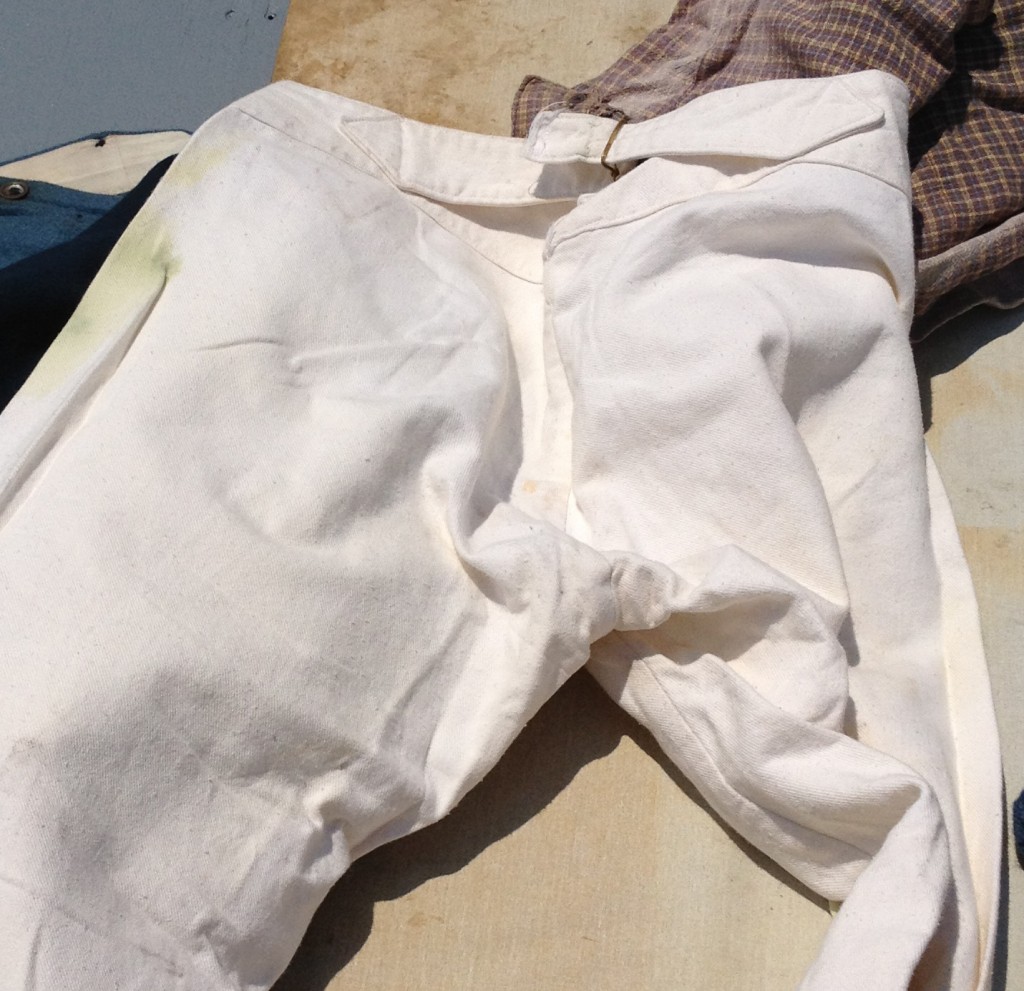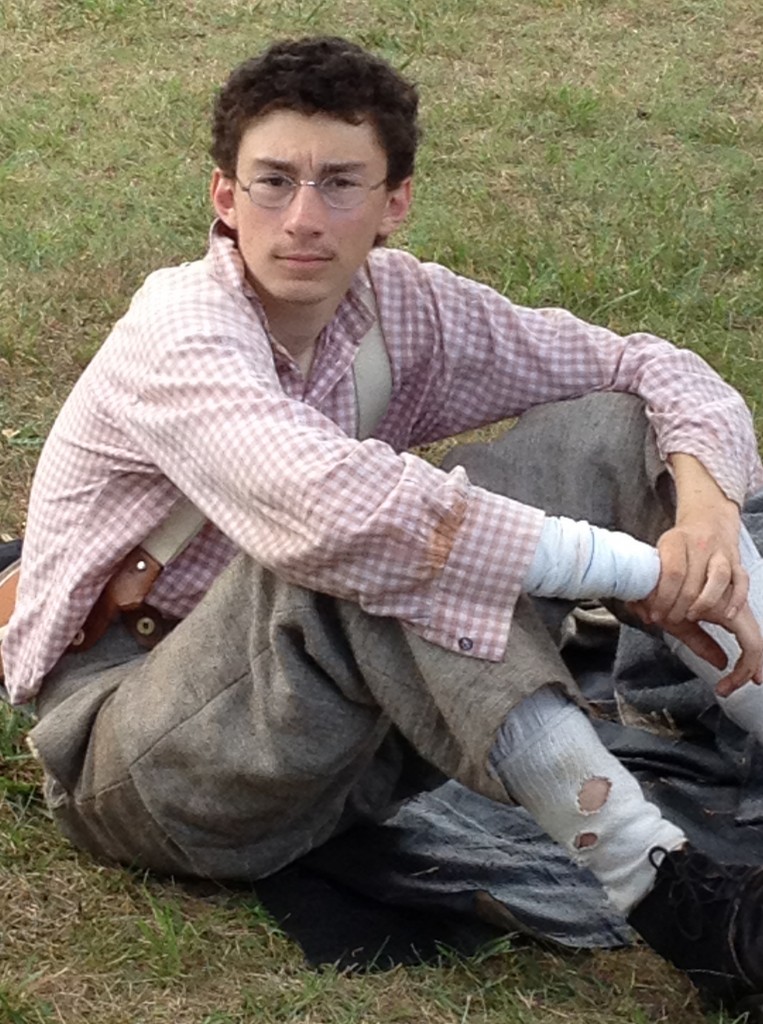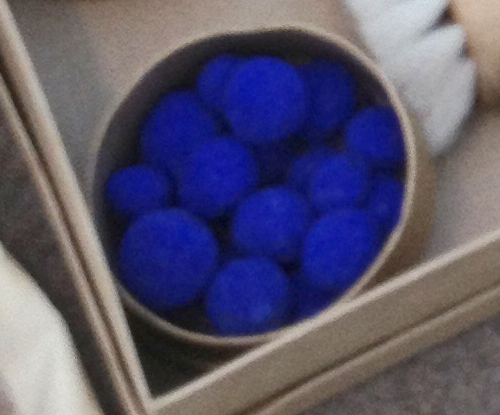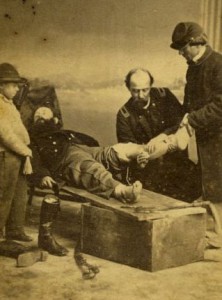 And finally, a splendid underwear story from Wisconsin Historical Society.