Far down below I hear the river rush, / And standing in this city of the dead, / The voice of waters seems a human cry….
The poems of Innes Randolph would probably be utterly forgotten today were it not for Ry Cooder's performance of "The Good Old Rebel," in The Long Ride (on youtube). Yet that bitter song's dialect and blunt expressiveness is not at all in character with Randolph's other poetry, nor was it his most popular work during his lifetime.
Born in 1837, Randolph was "brought up in Virginia in a time when the old-fashioned, narrow ideas of 'pursuits proper to a gentleman' held full sway," as his son wrote in the preface to his father's poems. Those ideas and the Civil War, which broke out "at the critical moment of his life and robbed him of four of its best years," also robbed Randolph of a career as a sculptor or musician. Instead, he trained as a lawyer, fought in the Confederate Army, and "drifted into journalism" in Baltimore, where he and his family moved after the war. Randolph died after a "painful and distressing illness" in 1887. Randolph's devoted son gives us a poignant story in his father, a succession of failed dreams and futile struggles.
Randolph's greatest hit was "Twilight at Hollywood," an elegant work set in Hollywood Cemetery, Richmond, Virginia, and more in keeping with an educated, conventional "gentleman." Written at the request of a women's association instrumental in honoring the Confederate dead at the cemetery, "Twilight at Hollywood" was read on various occasions, including Decoration Day (now called Memorial Day) 1866, and the 1869 dedication of the Confederate Memorial. Southern Opinion awarded it $100 in 1867, in a contest for poems honoring the Confederate dead.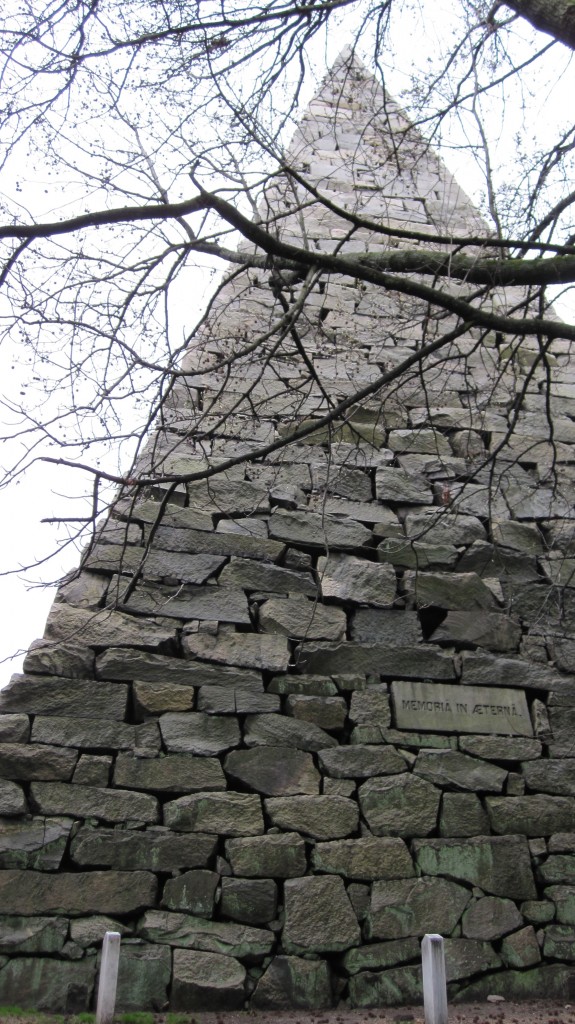 By today's lights, "Twilight at Hollywood" reads as over-sentimental, but a few lines capture a feeling of place that lingers to this day:
Far down below I hear the river rush,
And standing in this city of the dead,
The voice of waters seems a human cry,
That rises from the breadth of all the land,
Of shivered hearthstones and of broken hearts….
Innes Randolph, Poems at archive.org