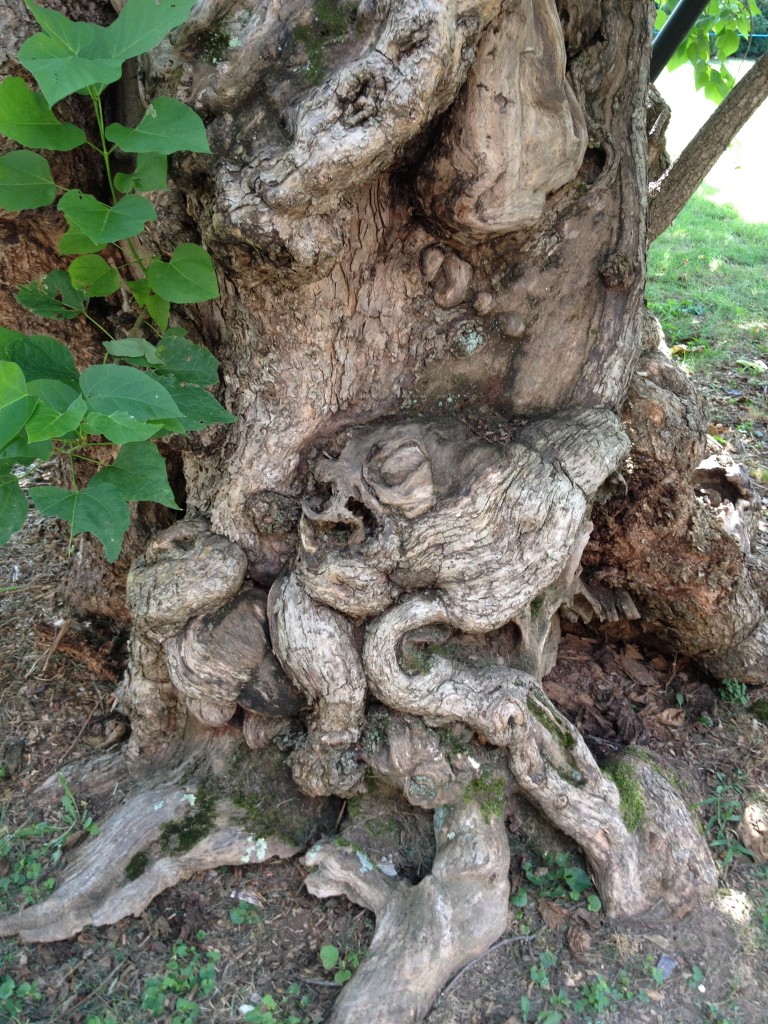 If the roots of Whitman's witness tree were bathed in the anguish the poet beheld, no wonder its form holds such tortured beauty.
Walt Whitman opened his "Memoranda during the War" at the Chatham house, in Fredericksburg. The house had been occupied by the Union army and, like many houses and churches, converted into a hospital. Whitman's mission to comfort the wounded and dying began here when his brother was wounded, December of 1862. His memoir opens with a sight all too familiar to soldiers and surgeons.
Began my visits in the Camp Hospitals  in the Army of the Potomac. Spent a good part of the day in a large brick mansion, on the banks of the Rappahannock, used as a Hospital since the battle–Seems to have receiv'd only the worst cases. Out doors, at the foot of a tree, within ten yards of the front of the house, I notice a heap of amputated feet, legs, arms, hands, &c., a full load for a one-horse cart. Several dead bodies lie near, each cover'd with its brown woolen blanket….
I wonder if Whitman could have guessed that the tree would recall the loving compassion of his visits to the wounded, and his compassion recall the tree, 150 years later, and both recall the "marrow of the tragedy" of the Civil War.